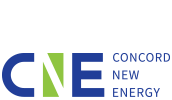 Environment
Concord New Energy pays high attention to ecological protection, minimize negative impacts on the environment, and promote harmonious development between human and nature.

1.Green development
Concord New Energy pays high attention to ecological protection and insists that environment and development go hand-in-hand; the Group strictly complies with relevant laws and regulations on ecological protection and formulates a whole-process management system for ecological protection to clarify management main bodies and responsibilities, ensuring the implementation of environmental protection measures and sustainable development.
Concord New Energy has developed systematic management measures in soil and water conservation, biodiversity protection, environmental monitoring, waste management, ecological and environmental protection aspects, and has ensured that the impact on the ecological environment can be avoided or slowed down. The Group actively identifies the possible impact on the environment in the process of business operation, constantly optimizes the design scheme, improves the construction process, applies new technology and new equipment, improves the environmental protection management measures to effectively protect ecological environment.
2.Decarbonization
Clean energy development is the key to realizing China's carbon neutral goal. Concord New Energy is deeply committed to the clean energy sector, seizes the opportunity of China's peak emissions and carbon neutral goal, and actively explores businesses related to the renewable energy industry chain to help China improve its energy consumption structure and achieve carbon neutrality. In the whole life cycle of the development, construction and operation of clean energy, the Group improves the standards of environmental protection measures and philosophy by optimizing design, improving techniques and technologies, adopting intelligent operations, and carrying out education and training, to ensure the supply of clean energy without compromising the ecological system, as well as to protect lucid waters and lush mountains.
3.Green operation
Concord New Energy advocates green operation, integrating the concept of resource conservation into daily management, practicing energy conservation and emission reduction through energy saving transformation, digital office, energy conservation concept publicity, and the use of new energy equipment, so as to improve the efficiency of resource use. In terms of green publicity and guidance, the Group has actively promoted the concept of green life, popularized relevant knowledge to the public and employees, encouraged low-carbon life, and actively participated in environmental welfare undertakings.
In 2022, for the first time in accordance with international standards (Greenhouse Gas Protocol and ISO 14064-1:2018), the Concord New Energy Group calculated GHG emissions of wholly owned companies in China, following the principles of relevance, completeness, consistency, transparency and accuracy. All data is true, reliable, and traceable. The Scope 1 emissions was 1,646.91tCO2e, the Scope 2 emissions was 7,605.05tCO2e, and Scope 3 was 5,297.43tCO2e. Among them, the emissions of Categories 4, 6 and 7 were 3,151.90 tCO2e, 1,119.04 tCO2e and 1,026.50 tCO2e respectively.