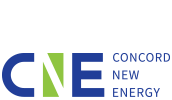 Audit Service Supervision Platform
Concord New Energy Group Limited (CNE) operates with integrity and adheres to high standards of business ethics. For the purpose of strengthening the incorruption culture, ensuring and boosting better and faster development of the company, detecting all kinds of violation and non-compliance clues and investigating and dealing with violations and non-compliance in a timely manner, we encourage all our employees, contractors, suppliers and other potential business partners to report improper behaviors or malpractices, etc.
The complaints and reports can be made either anonymously or in real names. We encourage reports to be made in real names. We will keep the information of the informants strictly confidential. Meanwhile, we will always investigate and deal with complaints and reports in a timely manner with an objective and impartial professional attitude. For false accusations and frame-ups by means of fake reports, we will respond in strict accordance with relevant laws and regulations.
Thanks for your support in CNE's efforts to build the incorruption culture!
投诉举报电话:010-88314950/18611447608(Exclusive phone, continuous smooth, safe to use)
受理部门:Audit Department of the Board of Directors
通信地址:CWP Bldg., Building 9, No.9 South Shouti Rd., Haidian District, Beijing, P.R.C
邮政编码:100048
我要举报
举报须知
请根据要举报/反映的问题, 在下面所列选项中进行选择:
•Embezzlement, bribery, dereliction of duty, abuse of power for personalgains, misappropriation of public funds
•Financial fraud, unauthorized establishment of unit-owned exchequer, false reimbursement
•Illegal use of company assets, and illegal possession, misappropriation, theft, transfer, lease, borrowing and mortgage of company assets and properties
•Disclosure of the company's trade or technical secrets
•Borrowing money from suppliers or participating in banquets, trips and other entertainment activities that may affect the fairness and impartiality of the business
•Soliciting or accepting any kind of kickbacks, valuables or other benefits
•Authorize, participate in or facilitate the organization of together-conspired bidding, bid-rigging, false tendering
•Entering into private agreements on the company's business for personal gains
•Major safety and quality accidents caused by negligence
•Violations of the company's code of professional ethics, such as discrimination and harassment
•Other actions that harm the interests of the company
我要举报