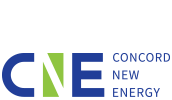 2023 Campus Recruitment
Concord New Energy Group Limited (CNE; Stock Code: 0182.HK) has been deeply involved in the field of new energy investment for 17 years, and has fully participated in all aspects of the wind and solar power generation industry chain, with rich experience in the industry, accumulated resources and steadily growing performance.
Pre-emptive in early with resource reserves of over 36GW in an obvious advantage;
Over 70 wind and solar power stations, excellent yield compared to peers and abundant cash flow;
Robust management and visionary, favored by strong shareholders and other investment institutions;
17 years of industry experience, cultivating a large number of power talents, and rich in industry resources.
Compensation & Benefits System and Training System of the Group:
1. Old-age pension, medical insurance, unemployment insurance, and maternity insurance, workers' compensation, commercial insurance and housing provident fund schemes, paid annual leave, seniority allowance, holiday bonuses, birthday bonuses, childbirth bonuses, health examination, etc.
2. Competitive compensation & benefits system, focusing on the development and training of employee's quality and personal development potential;
3. Perfect training system, internal and external training to enhance to help employees and the Group grow together;
4. Complete qualification system that provides employees with annual merit evaluation and promotion and salary increase opportunities.