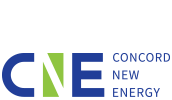 Employee Development System
1.Job Rotation Program
The job rotation program helps employees spread their wings and extend their skills, tap their potential and accumulate working experience in different posts, and fosters compound talents for the Group; encourages the employees to enhance their knowledge, skills, experience and competence, so that they are suitable for their positions and their expertise could be fully utilized; as well as contributes to cultivating employees' professional ethics of observing disciplines and regulations, being honest and clean, and preventing management risks or moral and legal risks.
There are four kinds of rotation: regular rotation of certain positions, back-up talents rotation, front-line/key employee rotation, and rotation applied for by individuals at their own discretion.
Job rotation process: The rotation plan shall be prepared at the end of each year. It shall be organized and arranged according to the rotation plan. Before the rotation, pre-rotation communication, drafting of operation manual for the current position and pre-rotation training shall be carried out. During the rotation process, the department of the rotation position shall assume the management responsibilities, and upon the end of rotation, the employees shall be re-appointed based on the Group's human resource allocation and their respective wishes.
2.Training by serving temporary positions
Through training by serving temporary positions, we can promote the specialization and professionalization of operation and HR management of the Group, and build a group of high-caliber leaders with solid professional knowledge, rich management experience and the ability to shoulder heavy responsibilities. It helps the leading cadres and reserve cadres to learn more about the specific businesses of the Group, expand their vision, enhance their abilities of coordination and overall planning, and promote the mutual learning and communication between business and functional departments.
Three types of training by serving temporary positions: training by serving temporary positions focusing on cross-department communication and occupational study, training by serving temporary positions with major/special projects, training by serving temporary positions for reserve cadres.
Selection procedures for training by serving temporary positions: candidate screening, employee recommendation, qualification review, procedure approval.