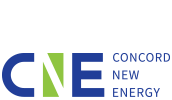 Green Certificate, Green Electricity and Zero Carbon Service
Green energy service double carbon management consulting
Relying on more than 70 domestic wind power and photovoltaic power stations self-supported by Concord New Energy Group Limited, two major electricity sales companies were established in the State Grid area (Tianjin Concord Juneng Electricity Sales Co., Ltd.) and the South Grid area (Yunnan Concord Electricity Sales Co., Ltd.), serving the carbon market for more than ten years.
Concord New Energy is committed to providing customers with one-stop carbon-neutral solutions. It has applied for the issuance of domestic green certificate (GEC) and international green certificate (IREC), developed 22 CDM/CCER projects, and participated in cross-provincial, cross-regional and intra-provincial green electricity transactions in Qinghai, Heilongjiang, Jilin, Liaoning, Hubei, Hunan, Guangxi and other places.
We hope to help enterprises achieve low-carbon green transformation and enhance the value enhancement of products through professional electricity purchase and sales services, green certificate/green electricity supply services and carbon asset management services.
Number of provinces covered by electricity transactions
Annual green electricity output
carbon dioxide emissions reduction