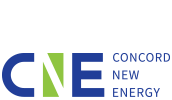 Finance Leasing
Source from energy Financing by Xinyuan
Tianjin Guoyin Xinyuan International Leasing Co., Ltd. (Xinyuan Leasing) is a wholly-owned subsidiary of Concord New Energy Group Limited (0182.HK).
Relying on the industry experience and professional talents accumulated by the Group in the field of new energy for many years, Xinyuan Leasing has moved from industry to finance, adhered to the "industry + finance" strategy, focused on the subdivided industries such as distributed photovoltaic power, distributed wind power and energy storage, aimed at solving the financing difficulties of owners of small and medium-sized power stations, and customized the product solutions that are primarily based on "asset evaluation" and supplemented by "credit evaluation". Xinyuan Leasing has successfully provided financing of more than 2.5 billion yuan for investors of dozens of private small and medium-sized power stations.
If you are engaged in the new energy industry and encounter problems such as financing difficulty, lack of experience in project development and evaluation, and lack of construction and O&M teams, Xinyuan Leasing and Group Design Institute (listed company on the New Third Board), engineering company (power engineering construction EPC Level 2) and the operation and maintenance company (the largest third-party new energy power station operation and maintenance company in China) have jointly established a set of service teams, which can make up for your shortcomings and provide one-stop solutions.
Xinyuan Leasing is a finance leasing company that truly implements the "industry + finance" mode. We are not only a finance leasing company, but also a professional service provider for new energy power stations. Xinyuan Leasing not only provides financing for your power station assets, but also hopes to use our 16 years of experience in power station investment, construction, operation and management to work with you to build a good power station with high income, good quality, and steady profitability for 25 years.
Quota fully covers cash flow
View Details