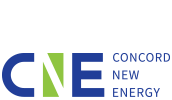 Research, Development, Manufacturing and Delivery of New Energy Storage System
Edge Power (Wuhan) Technology Co., Ltd. (EDGE POWER) is the wholly-owned subsidiary of Concord New Energy Group Limited (0182.HK), and it focuses on the research, development and manufacturing of new power storage system products with long life and high safety, and provides timely operation guarantee and integrated system solutions for customers.
The company takes green electric energy storage technology as the main line, and is an innovative new technology enterprise with the business scope covering the design and development, manufacturing, system integration, technical support, on-site commissioning, after-sales service and other fields. Edge Power has gathered top scientific research talents in the field of energy storage from all over the world, and the manufacturing talents with rich industry experience.
The first production base of Edge Power is located in Bozhou City, Anhui Province in the hinterland of the Central Plains, covering an area of 12,500 m2. It has one automated battery module production line using large-capacity lithium iron phosphate battery cells for energy storage, one R&D pilot line, and assembly and commissioning line for DC cabin of liquid-cooled lithium iron phosphate battery energy storage system with annual output of 2GWh. The Bozhou Base adopts advanced intelligent manufacturing technology, which effectively guarantees the consistency, high reliability and stable quality of energy storage system products.
The company will adhere to the concept of sustainable development of green energy, and firmly believe that energy storage in the new power system is pivotal to contribute to the realization of the national "double carbon" goal.
Registered capital / Ten Thousand Yuan
Energy output of batteries