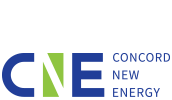 Assets operation service
Professional service and perfect value make new energy operation more secure and worry-free
Beijing Concord O&M Wind Power Technology Co., Ltd. (Concord O&M) is a leading enterprise providing the integrated technical services in the new energy industry.
Founded in 2007, Concord O&M has more than 15 years of experience in the operation and maintenance of new energy power plants, asset management and technical services. The capacity in operation and maintenance has exceeded 18 million kilowatts.
Concord O&M provides one-stop service solutions based on data-driven equipment warning, intelligent diagnosis, maintenance decision, on-site operation and maintenance, technical improvement and optimization, spare parts supply, etc. for new energy generation equipment, power transmission and transformation equipment, and integrated energy system.
Capacity in operation and maintenance / GW
Professional service teams / Person
View Details
Intelligent energy
Power+ new energy digital sharing platform provides an effective grip for lean operation and maintenance of new energy power plants. To achieve the entire process closed-loop management, and enable the operation of new energy power plants to be transparent, standardized and intelligent through the integration of online and offline services.
Case 1: Cloud solution
In Yunnan 30MW project, "Electricity Loss and Fault Location Model",POWER+ Cloud Platform -Photovoltaic Power Cloud Solution accurately positioned 243 locations affecting electricity in one year, and the problems involved grass shading, sensor failure, hot spots and hidden cracks, etc.; in Hunan 48MW project, Cloud Platform Wind Power Cloud Solution "Yaw Diagnosis Application for Wind Error Problem" discovered a total of 8 devices with large yaw angle. The precise positioning of the cloud platform can effectively discover the equipment under the fallback state and improve the operating efficiency of the equipment.
Case 2: Big data management platform
In the electricity distribution and sales business, the big data management platform of POWER+ cloud platform is an important technical means to realize the intelligent energy services. By mastering the energy consumption of customers and integrating with the local energy environment, we developed the energy distribution plan with the highest utilization efficiency and most friendly to the environment, so as to solve the energy consumption problems of customers and even the local area. We established and developed the big data management platform to realize the efficient use of energy, reduce the energy cost of enterprises, and improve the level and quality of energy services. In the preliminary design of a park micro-grid project, we planned a multi-energy complementary energy supply system, including new energy sources such as the combined cooling, heating and power supply (CCHP) of natural gas, photovoltaic roof and micro-wind turbines to realize clean and efficient energy supply for the park; Meanwhile, we will design and develop "POWER+" micro-grid information management service platform, multi-energy complementary coordination and optimization scheduling, distributed energy management system, integrated energy storage management system, demand-side integrated management control system, and electricity sales and multi-energy trading system, so as to realize the electricity trading between micro-grid and large grid and between energy supplier and demander in the park, the intelligent control of energy supply in the park and demand-side management of load in the park.
Number of plants on the digitized platform
Total capacity of assets/GW
View Details